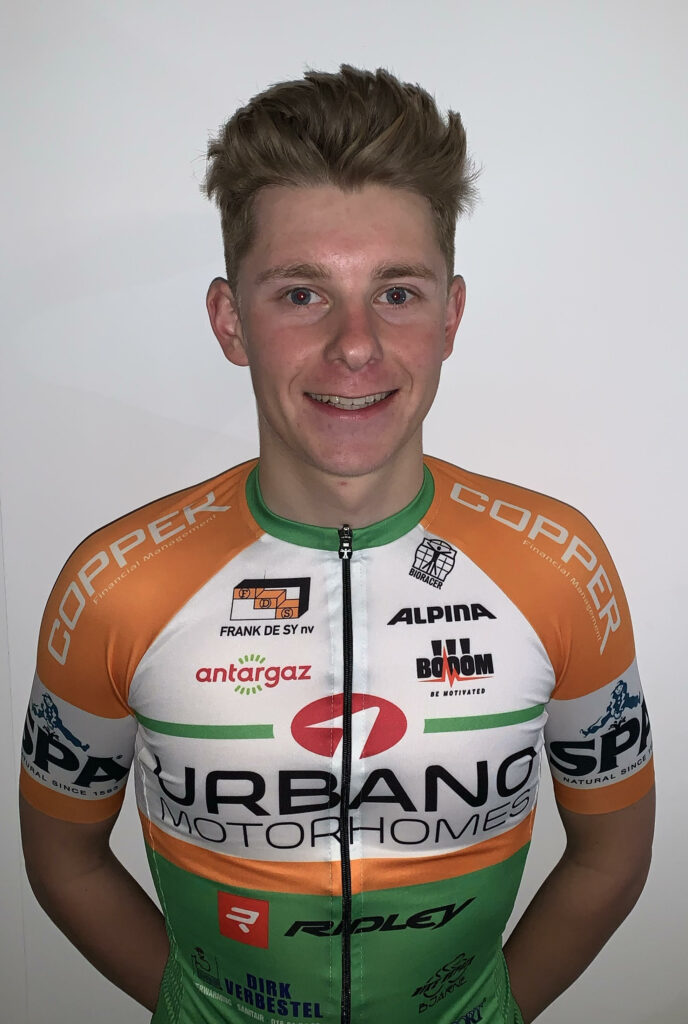 We were pleased to hear from Adam Kelly, one of the young cyclists to whom we provide financial support, with an end of season update.
He returned home last week after finishing his season in Belgium, and is now self-isolating and enjoying some time off the bike.
This year proved very different for Adam in these challenging times.
Initially, it was difficult to find an entry to races as they were oversubscribed and Belgium riders get priority for entries over foreign riders.
More recently, Adam managed to compete in a good few races.
His first race was on 13th September in Lommel-Kristalpark Kermess where he finished 67th out of 175 starters.
It was a 7.15km course with a total of 114km ridden.
This race was a bit of a shock to the system being his first race back in Belgium, as the local riders had been racing for over 2 months.
However, he was fairly active in the race, getting in a few breaks, but he experienced cramp on the last lap and wasn't able to sprint at the finish.
Adam's next race was on 19th September at Munte Kermess; a 115km race with laps of a 7.4km course.
This race was a better one for him, but unfortunately, he missed a big breakaway that got away from him. Adam managed to finish top 5 in the main group but was 33rd (of 175 starters) with the group up the road.
After Munte Kermess, Adam picked up a cold and had to have a few days off on the lead up to what was his biggest race of the season, the Arden Challenge on 25th September.
He decided to start the race even though he was still not feeling 100%.
After the first lap of 3, Adam was struggling with his chest and it was a very wet and cold day so he pulled out of the race after 50km.
He tells us he was gutted and the timing couldn't have been any worse really for him.
Next on Adam's race calendar was Knesselare Kermess on 3rd October; 117km with laps of 9.7km.
This was an under-23 race, the only one that he has been able to do this year.
Adam was feeling quite confident throughout the race and came into the last corner with about 750m to go in the top 15 ready for the sprint. However, he was pushed wide and hit the curb which was the end of the race for him.
He managed to stay on the bike somehow, but ended up off course and finished a minute off the back in 56th out of 140 starters.
His final race of the 2020 season was Lichtervelde Kermess on 4th October; 116km with laps of 5.5km, where he finished 34th out of 120 starters.
From the first lap, the race started to split up with a large section of the lap being in crosswinds. In the end, he found himself in one of the bigger groups left of 16 riders and finished mid group.
Overall, Adam is happy to have been able to get some races in this year given the circumstances.
He has gained some good experience for the future despite the coronavirus affecting life for everyone.
Adam is really looking forward to going back out to Belgium again to race next year.
Adam is planning to live in the same house again and he hopes that racing will nearly be back to normal again next year and he will be able to get a full season from February to October living in Belgium.