We have four qualified financial planners at Thornton, in their mid-30's, 40's, 50's and 60's. This article from the young(ish) pups Natalie and John highlight their key financial planning thoughts and tips for people in their 30's and 40's. 
Next week, we'll hear from the golden oldies of the team (sorry!) Sharon and eight times Island golf champion and former dentist, Jools, on their financial planning tips for people in their 50's and 60's. 
Jools also ended up a qualified financial planner after marrying Sharon. His top "life tip" is to do what you're told!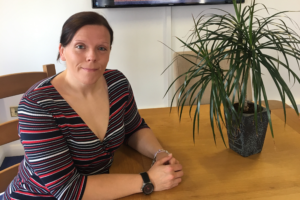 Natalie Bush – age 36 (Chartered Financial Planner) 
1 – Budget ruthlessly
Keep a record of what you spend in each area of your life by regularly checking your bank statements.  You can see if or on what you're wasting money.  
Netflix, Spotify, Amazon Prime etc., all seem cheap individually, but it's the small things that add up. 
Seeing what I handed over to the brewery on an average weekend soon changed my habits! I once had three gym memberships! I had a quiet word with myself.  
2 – Spend what you don't save, not the other way round!  
People (including me) have a fantastic ability to spend money and live within their means simultaneously.
Commit to saving, then spend.
Overpay your mortgage by a bit each month if you can, it will make a massive difference over the long run, and your future self will thank you. 
3 – Start a pension and take as much investment risk as you can "stomach" with it
I was 27 when I first paid into a pension, but I still had at least 23 years before I could consider touching it even though I was late to the party.  
This is plenty of time for it to recover from short term investment market falls, and the fact I contribute monthly means I can benefit from buying more when markets are low. Buying at a low price is always a good thing with anything!
I'm comfortable with this approach now, but in my former career, before I was a financial planner, I was guilty of initially thinking my pension needed to be kept 'safe' by holding very low-risk investments.   
I'm not talking speculative stuff here, just well-diversified investment funds with exposure to big, successful global companies to generate real long-term growth. 
Biggest financial fear
My biggest financial fear is not being able to pay my mortgage and bills. 
Insure stuff – mortgage, boiler, house, contents, medical/dental. I would hate to have a huge unexpected bill, and this approach creates a more predictable, manageable cash flow for me.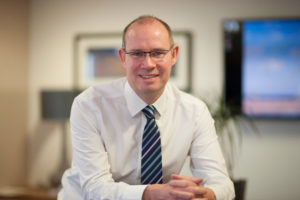 John Condon – age 46 (Chartered Financial Planner)
1 – Insure against disaster 
What would happen to the family if you got hit by a bus or got ill and couldn't earn? Would everyone manage?
Have some money in the bank to keep you afloat in the short term; a slush fund, rainy day money, whatever you want to call it, you never know when it's going to be needed. Life is unpredictable, don't we all know it after the last year. 
Understand what your work protection benefits cover and top it up if it's not enough. It's not as interesting as a company bonus scheme if you're lucky enough to have one, but it's essential to understand what you get. 
Cover yourself if you are self-employed. 
2 – Make pension tax relief from the Government work for you 
This gives you an automatic uplift of up to 20% tax relief – it's the most tax-efficient thing there is and can help drive your retirement planning. 
Make sure the funds in your pension aren't too "safey-safey" just yet – there's probably still some time to go until you retire.
Have a target figure to aim for, which will allow you to retire / part retire when you hit it. Know roughly how much you will need to put in and for how long to get there. Even if it's just a "back of an envelope plan"….. it's still a plan. 
3 – If you receive child benefit, try if you can to save it for the kids' future
If you don't receive child benefit as a high earner, try to earmark some money each month to save for them. 
Biggest financial fears
Future pension provision for the younger generation. It's becoming clear that this is "on them" now, more than ever. 
As a saver rather than a spender, not getting the balance quite right between saving for tomorrow and enjoying today.  
Next week, it's Sharon and Jools with their financial planning tips for people in their 50's and 60's.