Deciding how and when to reopen our country will be a complicated process. 
As we wait for our government leaders and health care professionals to plot the best course forward, it's not too early to start thinking about how your home is going to "reopen" as well. 
Social distancing has changed our lives in so many different ways. We're going to need just as much resilience to transition back to living and working in public as we continue to need while quarantining. 
Here are four ways you can start preparing your career, your family, and yourself to thrive after the pandemic. 
1 – Set your own standards. 
Social media has been a vital tool to combat isolation and stay connected to our loved ones during the quarantine. But watching all that bread baking, gourmet cooking, exercising, and home improvement is also making some folks feel like they're not productive. 
We all have enough anxiety in our lives right now without "keeping up with the Joneses." 
Be proud of what you can accomplish personally and professionally under these challenging circumstances. 
Right now that I've been able to so much as plant out a seedling into our new veggie raised beds built by my 13-year-old son, Luke has given me more pride than anything!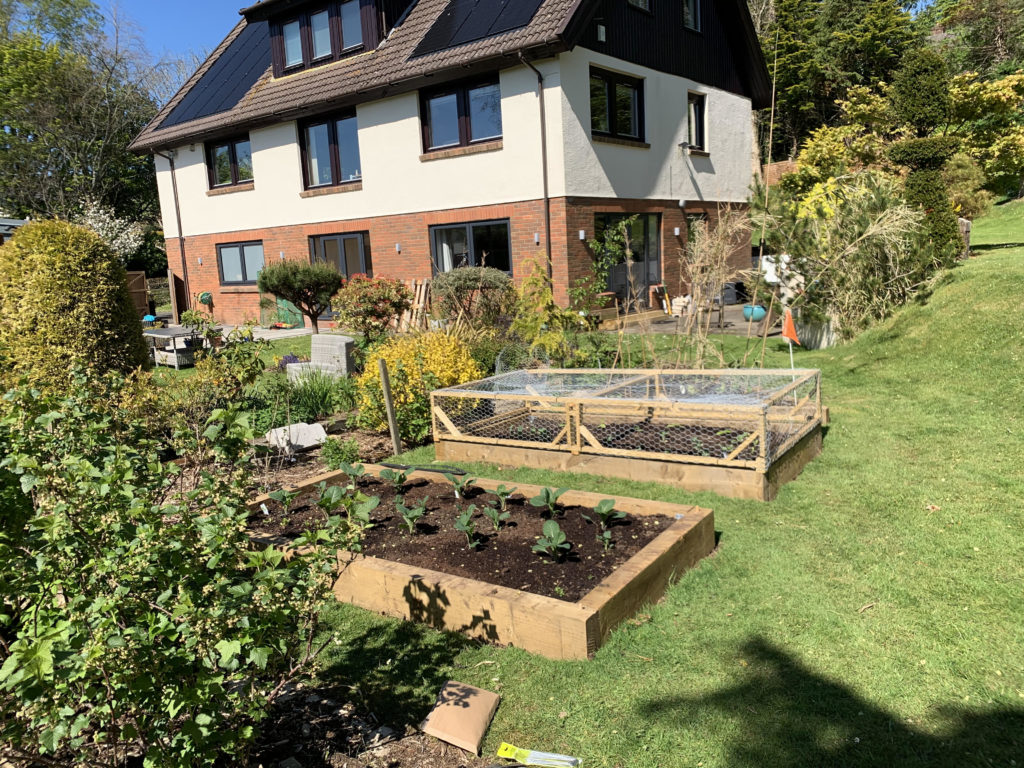 And remember, no one's live stream is running 24/7. 
Even during quarantine, social media can present a somewhat idealised version of others' lives. I am jealous that a friend of mine has made his own Kombucha. You might be jealous of that perfect loaf of sourdough. 
The three hours of off-camera hair-pulling as that at-home baker tried to teach his Year 6 student son long division? Probably not as much fun. 
2 – Let feelings in … and out
. 
Despite living under similar safety and health care guidelines, none of us is experiencing the pandemic in the same way. It's important to remember that's also true of the people with whom you're quarantining. 
We're all having up and down days and even hours. 
We're both working parents who have transitioned to working from home, and we have found some semblance of a 9 to 5 routine that keeps us busy. 
What has truly been a blessing has been the superb online school timetable run by King Williams College, meaning because Luke is structured, so are we. 
Games haven't been included, so I am the self-appointed PT which is brilliant. Working out regularly for us all has been that outlet for steam, that source of smiling and laughter. 
And sure, we're lucky to be able to pay for it and realise it's not the same for everyone. 
Despite the heroic efforts of our teachers, Zoom calls and Facetime can't truly replace the vital learning, and social interaction children are missing.
Outside the home office, those of you parents who are used to taking care of the house or working a side gig while the kids are at school might be struggling to set a new schedule. 
Make sure that you (and your spouse) are taking time during each day to check in with each other and your kids. 
We've found that being available to put down our phones, lift our head out of the PC, to hear each other's feelings and share your own will builds up that vital support system your family needs to make it through the rest of quarantine and, perhaps, emerge closer and more connected. That is my fervent wish for you all.
3 – Stick to a self-care routine.
Now that you aren't rushing to beat traffic before a big meeting are the comforts of the home getting a little too comfortable? 
If pyjamas and jogging bottoms are rotating through your wardrobe a little too frequently, add some of your old morning routines to your quarantine routine. 
Many studies have shown that we feel better about ourselves when we present our best self. 
You don't need to wear a suit and tie to your basement or over the garage office. But taking a shower, eating a healthy breakfast, and swapping your hoodie for a polo shirt will help you approach your workday like it's a workday. 
A routine that helps you stay productive during quarantine is only going to help you excel more once you're back to business as usual. I've tried this and find it works, and I would never attend a client Zoom meeting without dressing to respect.
4 – Take it one step at a time. 
It can be hard to think about life after quarantine when meeting our basic day-to-day needs is still a challenge. But as the island prepares to reopen, think about steps you can take every day so that you'll – eventually – hit the ground running. 
We integrate half an hour of exercise into our daily routine, even if it is just a walk as a family, and we plan to continue this. 
We need to talk to friends and family about replacing Zoom calls and regular messaging with more get-togethers. 
Even now at Thornton, we are breaking down the business plan for our dream startup into actionable items so we can check off even while we're still working from home. 
All you small business owners out there, I'd recommend you think about doing this too.
I'd also recommend you sit down with your spouse and make a list of the things you were putting off before quarantine that you want to start doing once social distancing restrictions ease. I already have approval in principle for my new greenhouse. 
And, finally, talk to us about how our Financial Planning services which are entirely Life-Centred can support the small steps you're taking right now and the big ones you want to take tomorrow. 
If you would like to have a free no-obligation video call with one of the Chartered Financial Planners at Thornton, please feel free to get in touch at mail@thorntonfs.com or on 01624 660220. We are happy to help.
We are the longest established and largest firm of Chartered Financial Planners on the Isle of Man.
Our three Chartered Financial Planners, supported by an experienced team, continue to collaborate and share the latest ideas during these difficult times.
Would you like to receive our occasional email newsletter, with links to new blog posts and podcast episodes?
Sign-up here! We promise to keep your email address safe, and we will never share it with third-parties. You can unsubscribe anytime: